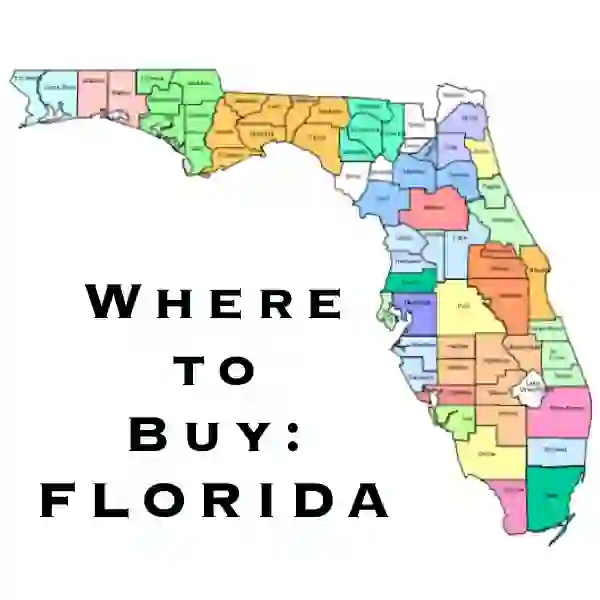 WHERE TO BUY FLORIDA MERMAID RUM
WHERE TO BUY FLORIDA MERMAID RUM
Award-Winning

Wild Buck American Rye Whiskey

& Florida Mermaid Rum may be special ordered at:
ABC Fine Wines and Spirits
Total Wines & More 
Publix Liquors
Luekens
Our liquors can be found at many small independent liquor stores throughout Florida

150-Proof Ryes-In-Shine Moonshine
Sold Only at Our NJoy Spirits Distillery Gift Store!

Special Thanks to our Loyal Customers, Restaurant and Bar Personnel
We greatly appreciate your support! NJoy Responsibly!

FOR FLORIDA DISTRIBUTION QUESTIONS, PLEASE CONTACT YOUR SALES REPRESENTATIVE AT:
Republic National Distributing Company (RNDC)
Located in Florida
+1.813.885.3200



Our products are on shelves, but they can be ordered by the store manager if you don't see one.
MMM. WHERE TO BUY FLORIDA MERMAID RUM
MMM. WHERE TO BUY FLORIDA MERMAID RUM
MMM. WHERE TO BUY FLORIDA MERMAID RUM
MMM. WHERE TO BUY FLORIDA MERMAID RUM
MMM. WHERE TO BUY FLORIDA MERMAID RUM
MMM. WHERE TO BUY FLORIDA MERMAID RUM
MMM. WHERE TO BUY FLORIDA MERMAID RUM
MMM. WHERE TO BUY FLORIDA MERMAID RUM


WHERE TO BUY FLORIDA MERMAID RUM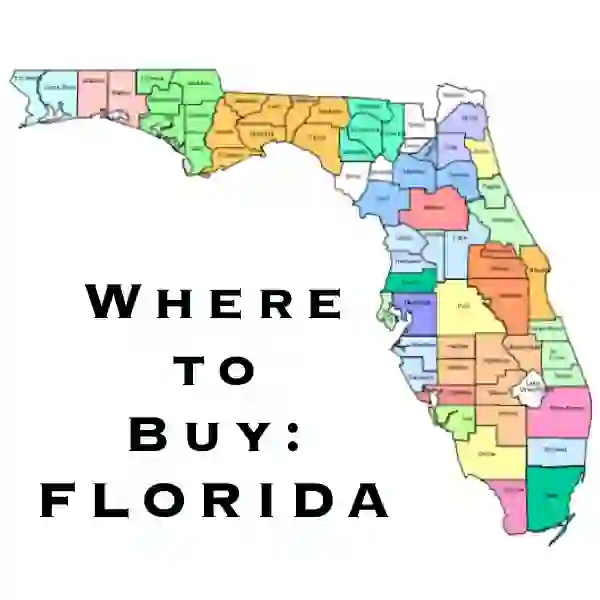 Alachua County
Total Wine & More
Dorns Liquors
ABC Liquors
Dorns Liquors
Jigs Liquors
Liquor Shoppe at Jonesville, The
Publix Liquors
Fluid Lounge, The
Bank Bar & Lounge
Baker County
ABC Liquors
Baker Beverage
Publix Liquors
Broward County
Primo Liquors
Monk's Wine & Liquor
Ocean Wine & Spirits
ABC Fine Wine & Spirits
Total Wines
Wreck Bar in B Ocean Hotel
Citrus County
Aroma Fine Wine & Spirits
19th Hole Liquors
Black Diamond Club
Duval County
ABC Liquors
Ponte Vedra Inn & Club
Total Wines & More
Candy Apple Cafe, The
Publix Liquors
Casa Marina Hotel & Restaurant
Total Wine & More
The Volstead
Zeta
Caffe Andiamo
Marker 32
Jaxon Social
Atlantic Beach County Club
Hernando County
ABC Liquors
Beer Frog
Bills Liquors
EZ Discount Liquor
GlenLakes Liquors
GlenLakes Country Club
Jerseys
Southern Hills Plantation
Weeki Wachee Liquors
Warehouse Wines & Liquors
Papa Joe's Italian Restaurant
Deep Blue Liquor
Publix Liquors
Brian's Place
Bonefish Grill
Carrabba's
Rookies Sports Bar & Grill
Karma Liquors
Hooters
Winn Dixie Liquors
Aroma Fine Wine & Spirits
Hillsborough County
ABC Liquors
Epicurean Hotel
Gaspar Patio Bar & Grille
Grille One Sixteen Restaurant
Lueken Liquors
Old Memorial Golf Club
Sea Dog Cantina Restaurant
Berns Wine & Spirits
Haven Wine Bar
Total Wines & More Liquor Store
Hyde Out
Roux Tampa
Bern's Steak House
Tampa Yacht & Country Club
Cask
Ciro's SpeakEasy – Bayshore
Publix Liquors
Kenny's Liquors
Fuma Bellas
West Shore Liquors
Whiskey Willy's
Fly Bar, The
Grand Hyatt @ Bayport Drive
Armani's @ Hyatt Hotel
Repeal 18
Star Liquors
Whiskey, The
Donatello
Hunters Green Country Club
Fall's Liquor
Circles Bistro
​Indian River County
Tides, The
Grind & Grape
Ocean Grill
Riverside Cafe
Vero Prime Steaks & Seafood
Grove Bar
​Lake County
ABC Liquors
Publix Liquors
Key's Liquors
Levy County
Big Deck Raw Bar
Chiefland Packaging Store
83 West
OTHER LOCATIONS:
4m Liquor
7 Hills Liquors
19th Hole Liquors
400 Beach Seafood & Tap Bar
Aaw Wines
Abc Liquors (Various Locations)
Aloft Orlando Downtown
Arkh Liquor
Asha Pura Beverage
Avalon Liquor
B-21
Batch Gastro Pub
Beer Frog
Bern's Steakhouse
Bevfly Wine Outlet
Bills Liquor
Bottle Rack
Bourbon On Main
Brooksville Liquor
Captains Liquor And Wine
Cross City Smoke
Disney Springs
Donovans Steakhouse
Emporium Liquor Shoppe
Feather & Quill
Florida Cracker Pizza Kitchen
Florida Palms Resort & Convention Center
Florida Wine & Spirits
Freedom Liquors
Gaylord Palms
Gaylord Palms Resort & Convention Center
Glenlake Liquors
Glen Lakes Cc
Goblin Market Restaurant
Golden Ox Liquors
Grand Plaza Hotel (Palm Room)
Grapevine Fw&s Ii Lounge
Handlebar
Hundon Liquors
Huxter S Liquors
Hyatt Regency Orlando,
J&h Liquors
Kelly S Half Shell Pub
Lakeside Inn
Legacy Liquors
Liquor Depot
Liquors Of Ocala
Locals Pub
Lost Weekend Complex
Luekens Bigtown Liquors
Luekens Wine & Spirits
Mojo Hogtown Bbq
North Bech Wine-on-premise
Ocala Wines And Spirits
Palms (The)
Papa Joes Italian Restaurant
Party Liquors
Party Liquors & Fine Wine
Patrick Afb
Pats Liquor Leaf & Wine
Pjs Sports Bar
Ponte Vedra Inn
Publix Liquor
Ritz Carleton (both Sarasota and Orlando)
Riverside Liquors
Shawns Irish Pub
Sportsmen S Bowl
Stiles Hotel
Tampa / Orlando Marriott's
Tarpon Turtle Grill & Marina
The Breakers in West Palm
Thirsty Marlin Grill & Bar
Thomas Kalie
Total Wine & More
Trenton Wine And Spirits
Twin Eagles Club
Universal Liquors
Vintage Liquors
Walmart (Various Locations)
Whiskey Willies
Choose One Of The Following Links To Have Our Products Shipped Directly To Your Home.

http://www.b-21.com/Florida-Mermaid-Rum/productinfo/LRUMFLMEAE/

​https://www.universalfws.com/s-3751-wild-buck.aspx 

https://www.broudys.com/i3087-MERMAID-RUM

https://www.broudys.com/i4949-WILD-BUCK-AMERICAN-RYE-WHISKEY
WHERE TO BUY MERMAID RUM
Award-Winning Wild Buck Whiskey & Mermaid Rum may be special ordered at:
Northeast Sales Distributing
+1.678.963.7700

Special Thanks to our Loyal Customers, Restaurant and Bar Personnel
We greatly appreciate your support! NJoy Responsibly!

150-Proof Ryes-In-Shine Moonshine
Sold Only at Our NJoy Spirits Distillery Gift Store!

FOR GEORGIA DISTRIBUTION QUESTIONS PLEASE CONTACT YOUR SALES REPRESENTATIVE AT:
Northeast Sales Distributing Company
Located in Winder, Georgia
+1.678.963.7700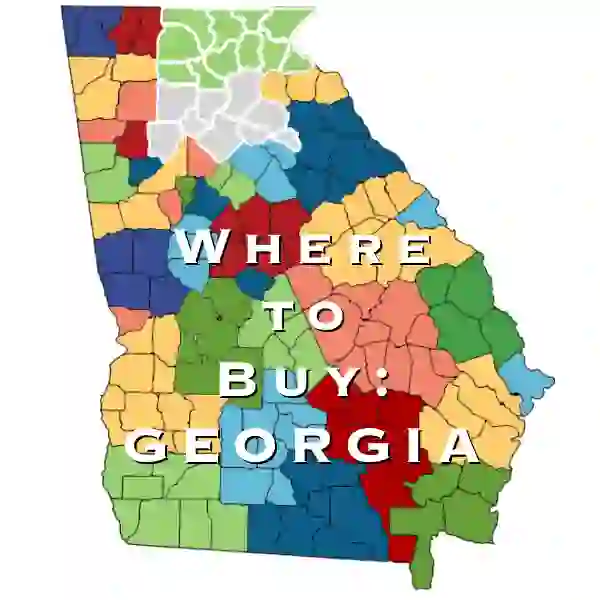 ALPINE BREW
AP PACKAGE
AP PACKAGE
BEVERAGE WORLD
BEVERAGE WORLD 2
BROWN BRIDGE PACKAGING
CAMBRIDGE PACKAGING 1
CLAYTON WINES
COASTAL SPIRITS
CUMMINGS BEVERAGE
DEKALB BOTTLE HOUSE
DOMINICK'S
DORAVILLE LIQUOR
DULUTH BOTTLE
EY CLUB
FORSYTH LIQUORS
GT PACKAGE
HILLTOP PACKAGING
JAX BEER & WINE SHOP
JS BOTTLE SHOP
LOGAN PACKAGE
MAXS BOTTLE SHOP
MEGA PACKAGE
PARTY MASTER
P BEER BAR
QUANTO BASTA RESTAURANT
RABBITTOWN WHOLESALE
ROYAL LIQUORS
SMOKERISE BOTTLE SHOP
TEN BISTRO RESTAURANT
THE 19TH HOLE
THE BOOK HOUSE
TOWER BEER 520
TUXEDO WINE
VILLAGE LIQUORS
VINTAGE BOTTLE SHOP
WORLD BEVERAGE 1
NJOY SPIRITS DISTILLERY PRODUCTS
(Tap to View)