2021 Hernando Untapped Event Vip Tent
October 15
–
5:00 pm
–
10:00 pm
EDT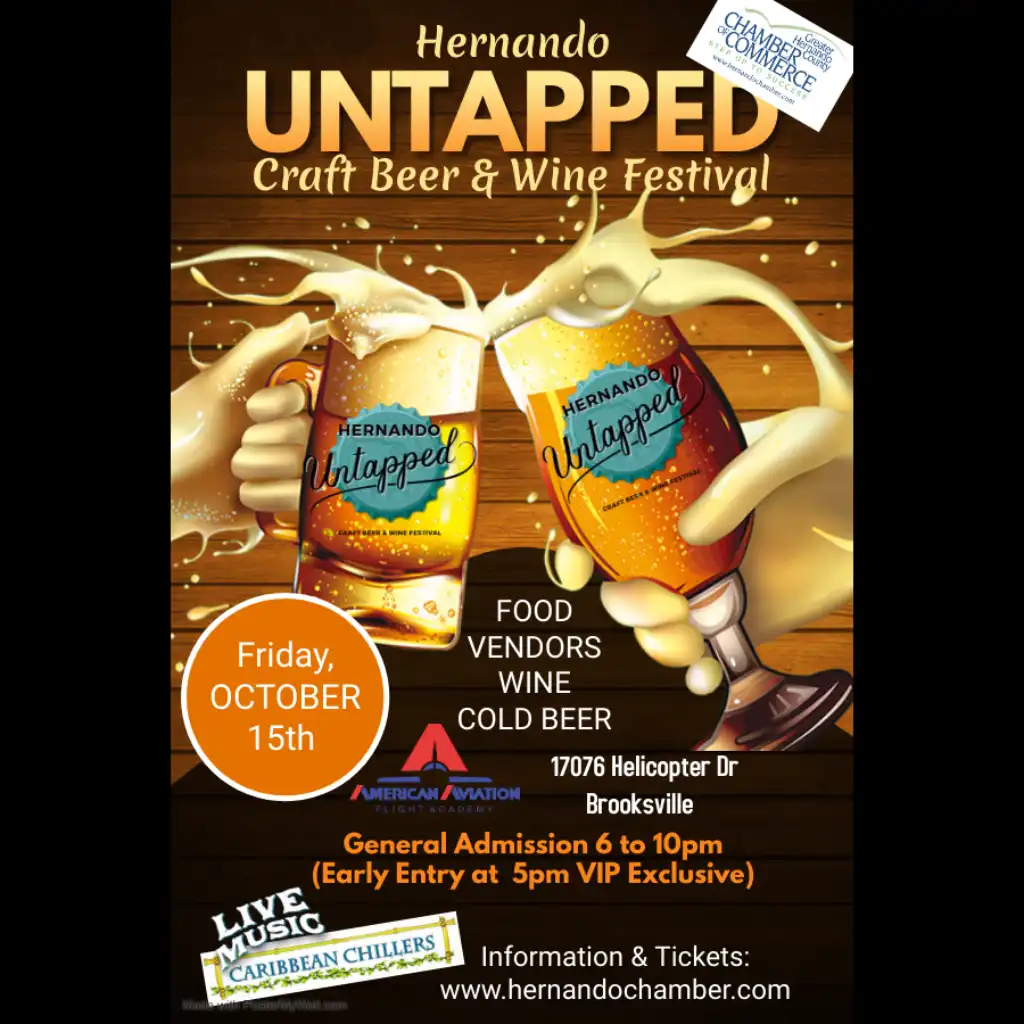 2021 HERNANDO UNTAPPED EVENT
Hi NJoy Spirits Distillery Friends and Fans!
We wanted to let you know about a BIG LOCAL EVENT coming October 15th that we currently plan to attend.
2021 HERNANDO UNTAPPED EVENT
The Event will have Food, Beer, Wine, and of course, NJOY SPIRITS DISTILLERY Craft Liquor.
You'll find NJOY SPIRITS DISTILLERY in the VIP TENT!
Please click the link above to buy your tickets, and be sure to come and visit us inside the VIP Tent on October 15th!
Get your Tickets Here: (https://www.hernandochamber.com/hernando-untapped/)
Kevin & Natalie Goff
NJoy Spirits Distillery