National Cowboy + Cowgirl Day Weekend (Sunday)
August 15, 2021 @ 11:00 am

-

6:00 pm

EDT

$8.00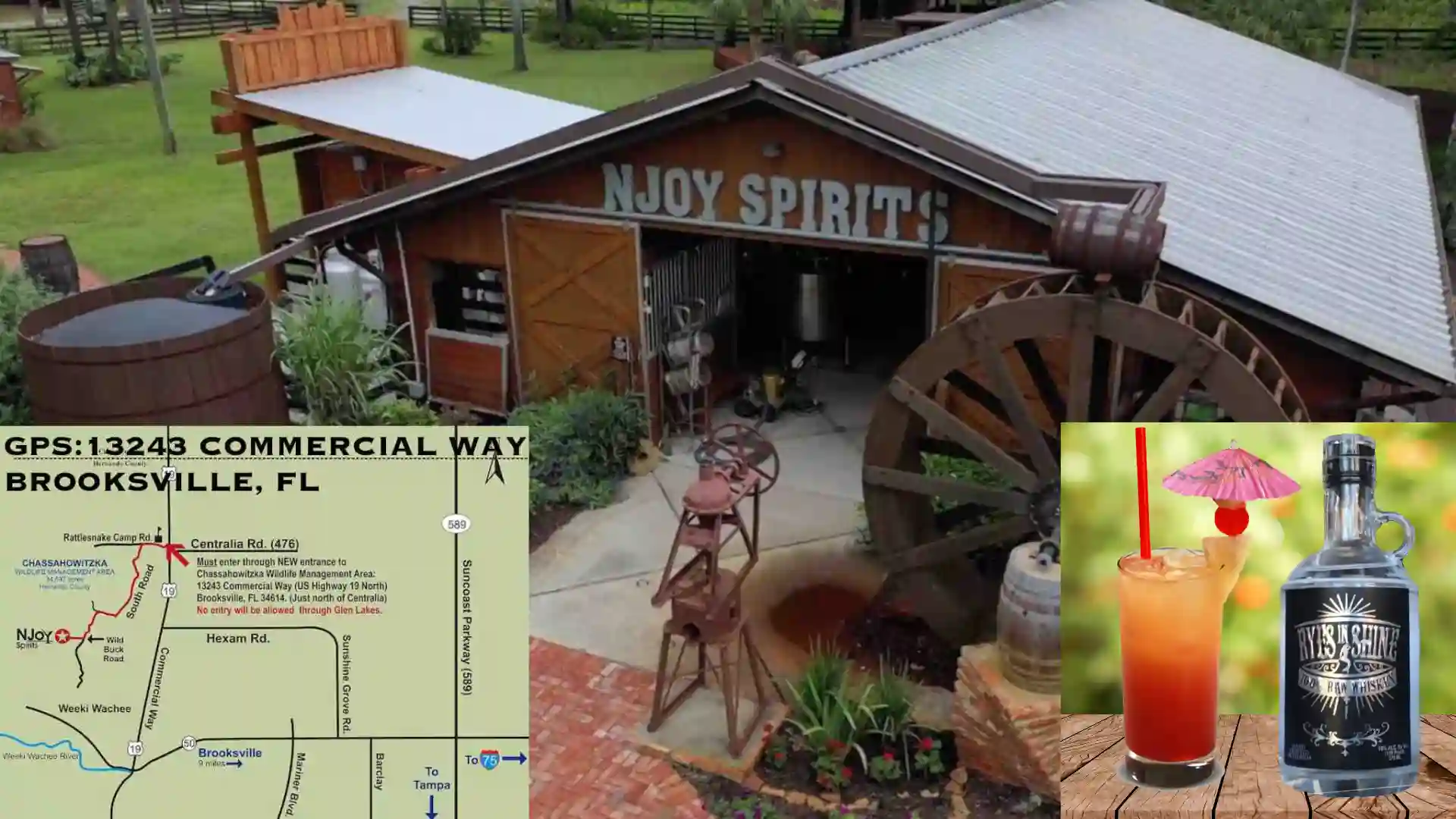 NATIONAL I LOVE COWBOYS AND COWGIRLS DAY WEEKEND! HELP NJOY SPIRITS DISTILLERY CELEBRATE!
TOUR & TASTING SAT & SUN 11-6!
This weekend NJoy Spirits Distillery celebrates "National I Love Cowboys and Cowgirls Day" (8/15)
At NJoy Spirits Distillery, we call our farm "Goff Ranch," so we're in the right place for Cowboys and Cowgirls to come for fun! We have a great selection of beer and wine at our bar for you to partake of before and after the Tour and Tasting. A warm Florida summer day needs an ice-cold beer or wine to cool things off a bit.
Of course, for the Cowboys and Cowgirls, we do have our Award-Winning "Wild Buck Whiskey," "Mermaid Rum," and "Ryes-In-Shine Moonshine" to purchase and take home to enjoy!
BE SURE TO WEAR YOUR COWBOY OR COWGIRL HATS, SO WE KNOW WHO THE REAL COWBOYS AND COWGIRLS ARE!
Friday, we will post a recipe for a special cocktail made with one of our Award-Winning Liquors to celebrate National I Love Cowboys and Cowgirls Day Weekend!
Remember, we do sell all three of our products at the end of our "Tour and Tasting," but you'll have to wait until you get home to try out the special cocktail that we will post on Friday! Trust us – it will be worth the wait!
Come and "NJOY" the Florida Summer weather at NJoy Spirits Distillery this Saturday and Sunday from 11-6.
"Tour & Tastings" of all three of our Florida-grown and made "Wild Buck Whiskey," "Mermaid Rum," and "Ryes-In-Shine Moonshine" is $8/Adult, but the fee is 100% credited towards any bottle purchase.
Kids and leashed dogs welcome on our 80-acre ranch (except on the Tour and in the Bar)
Walk around and see where we grow our 100% Rye for our 100-Proof Whiskey, 150-Proof "Shine," and the Sugar Cane for our 100-Proof Rum.
Our Bar stocked with beer, wine, hot dogs, sangria, and snacks. Covered seating areas abound. You might even see a wild turkey or two!
GPS: 13243 Commercial Way, Brooksville, FL, is the entrance to Chassahowitzka Wildlife Management Area and is the only way to get to us. No entrance fee for NJoy Spirits Distillery visitors. Follow the NJOY signs for ~5 miles to the entrance of Goff Ranch, home of NJoy Spirits Distillery.
See you this weekend, rain or shine! HELP US CELEBRATE!