2023 WHISKEY IN THE WOODS EVENT
Part of the Proceeds Donated to Wheelchair 4 Kids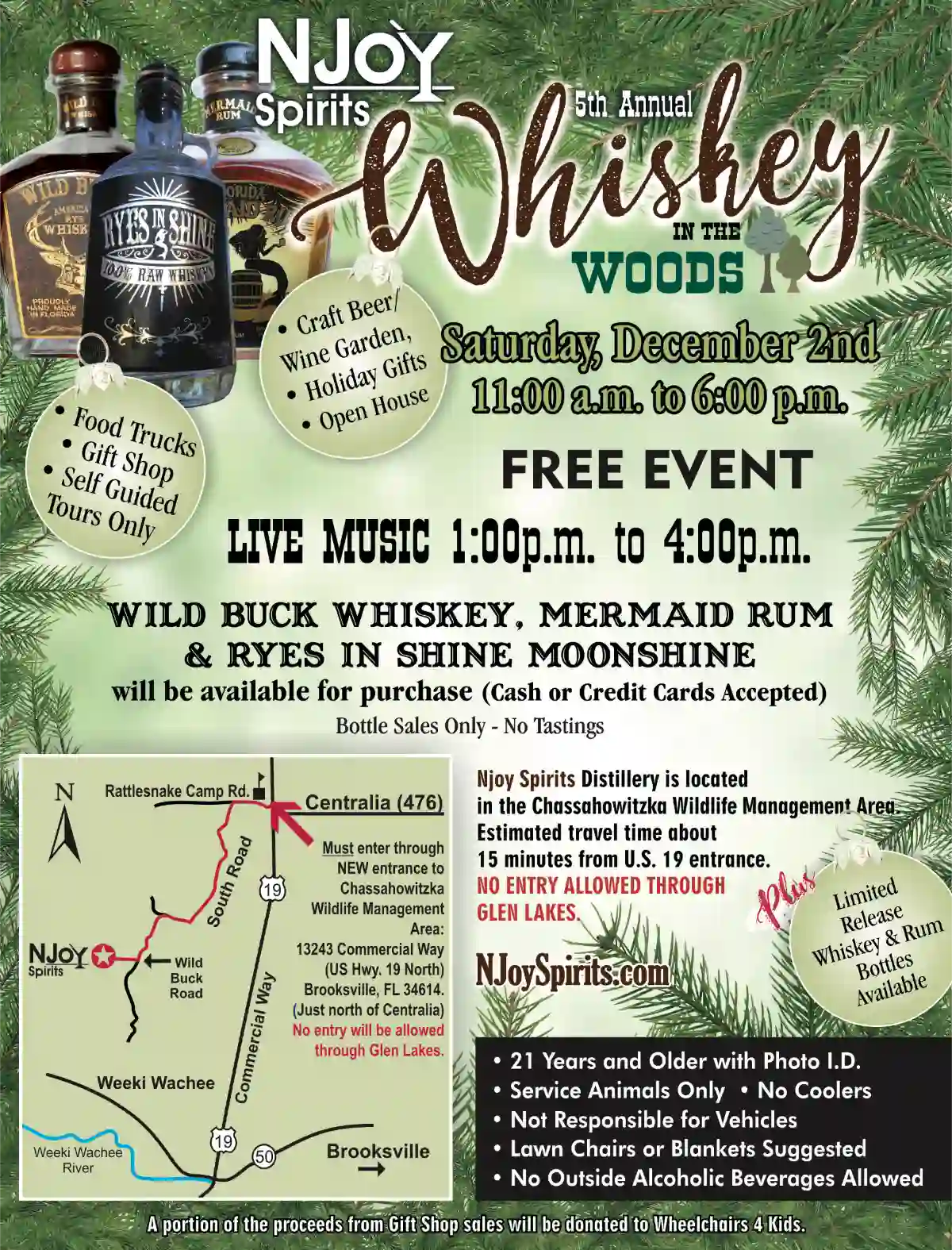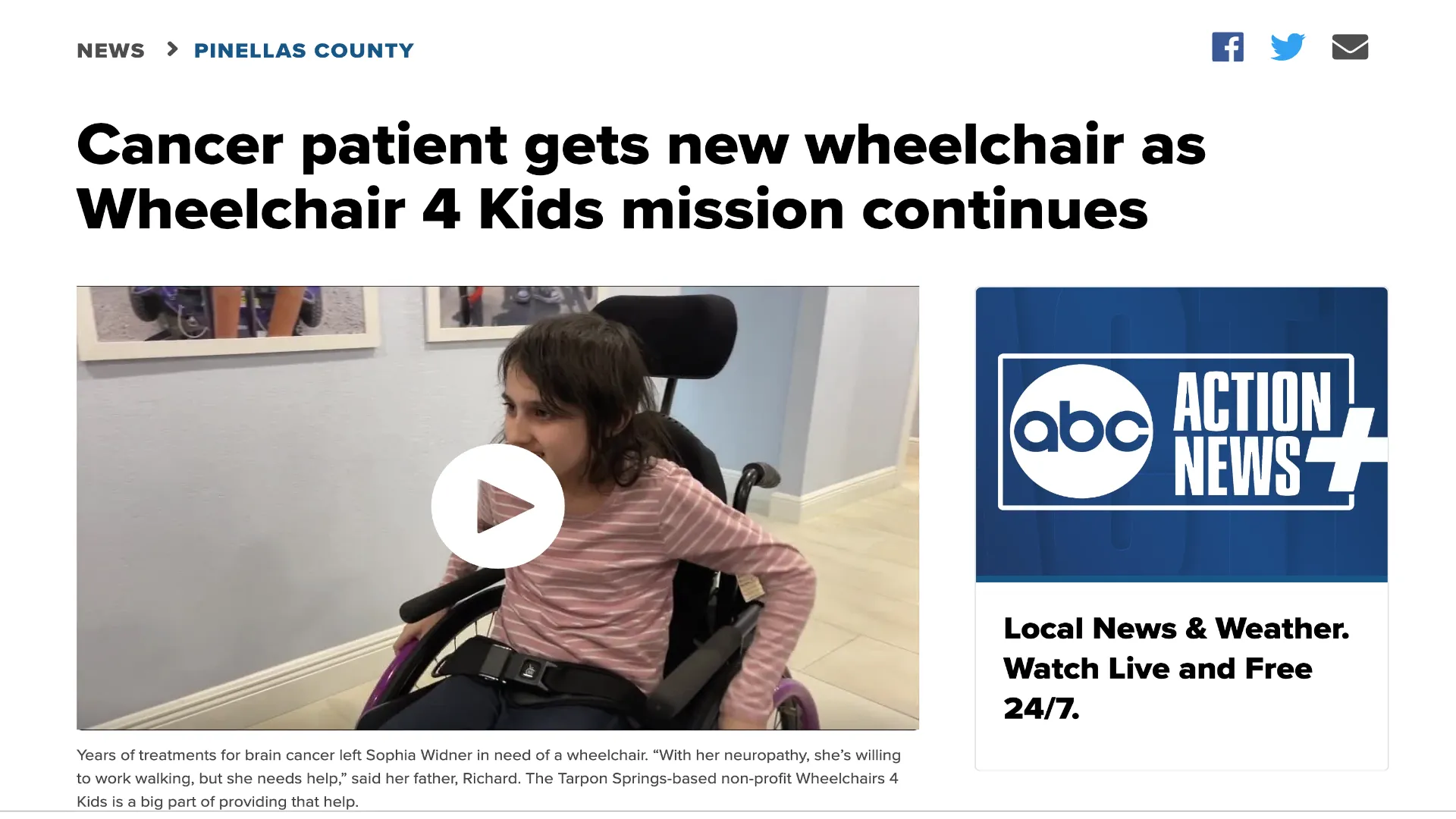 NJOY SPIRITS DISTILLERY
CRAFT SPIRITS
TASTINGS & EVENT VENUE
*** SPECIAL 9-YEAR-OLD WILD BUCK WHISKEY RELEASE ***

*** SPECIAL 6-YEAR-OLD FLORIDA MERMAID RUM RELEASE ***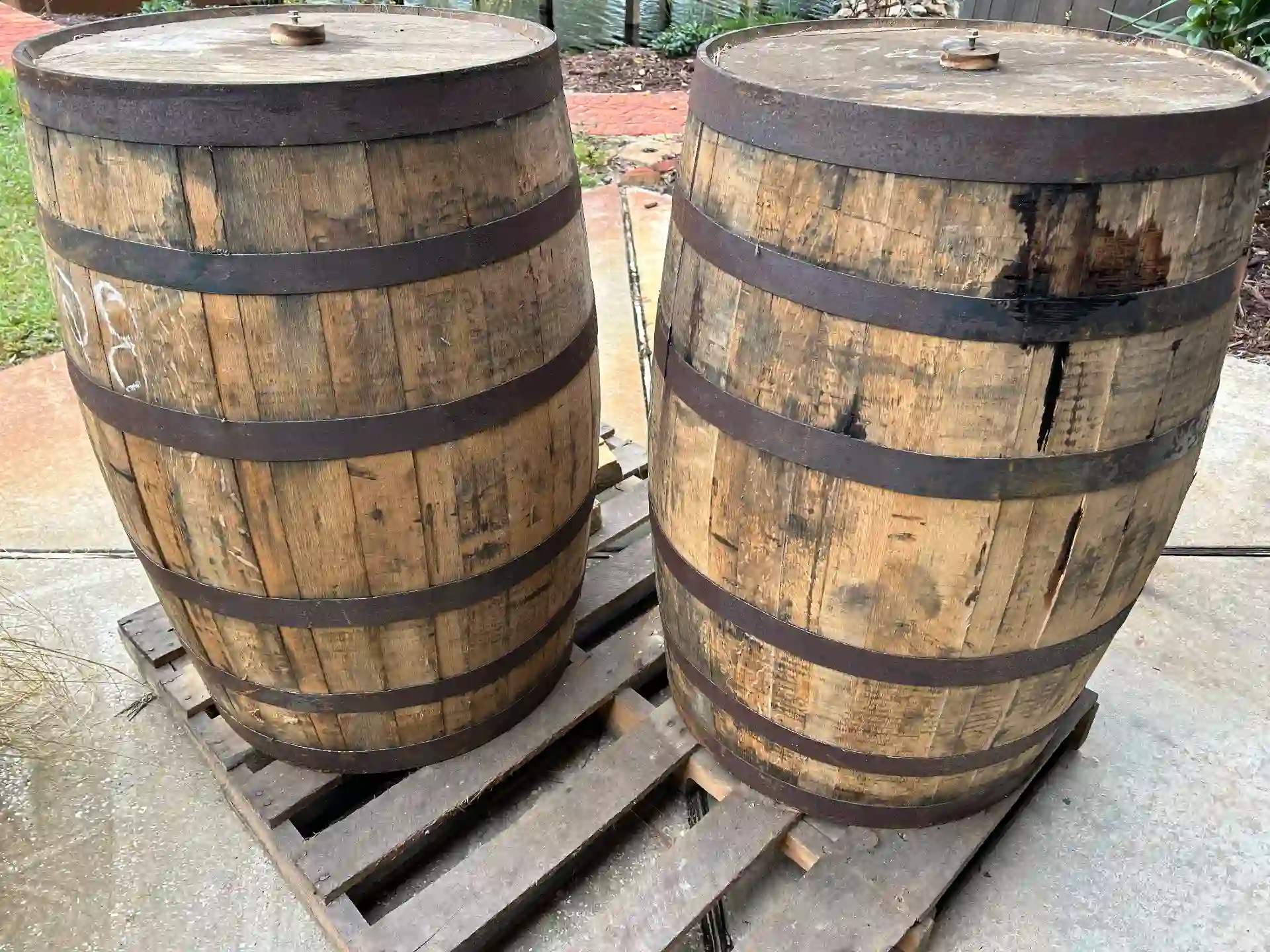 Here are the two 53-gallon barrels chosen for the special limited-release 9-year-old Wild Buck Whiskey bottles on December 2nd. We also chose two 53-gallon barrels for the limited-release bottles of 6-year-old Florida Mermaid Rum. Sales will be first-come, first-serve at NJoy Spirits Distillery. No prepaid or list of names for bottles before release. 2-bottle maximum per person. Event tickets must be purchased to be able to purchase these special limited-release bottles. The 102-proof Wild Buck whiskey is a rich, dark color, and bottle pricing is to be set just before the "Whiskey-in-the-Woods" event being held on the same day. All tours on December 2nd will be self-guided at no charge. There will be no formal guided tour. No samples will be available due to crowds accumulating in the Gift Shop for bottle and merchandise purchases. Bottle and merchandise sales only on December 2nd.
Tap the button to enter your favorite Cocktail
View Our Events Page on Facebook
HOURS – OPEN: SATURDAY & SUNDAY ONLY – OPEN AT 11:00 AM
CLOSED M-F – LAST TOUR STARTS AT 5:00 PM
AS OF JULY 2022 YOU CAN BUY UNLIMITED BOTTLES OF OUR RUM, WHISKEY, & MOONSHINE!!!
#1 BEST FLORIDA WHISKEY DISTILLERY RUM DISTILLERY
OUR WEEKEND EVENTS
View Our Events Page on Facebook
SCHEDULE YOUR HOLIDAY EVENT VENUE SPACE NOW!
BIRTHDAY, ANNIVERSARY, MEMORIUMS, WEDDING, BACHELOR(ETTE) PARTY & MORE.
The ONLY ENTRANCE to NJoy Spirits Distillery is at 13243 Commercial Way, Brooksville, FL, off I-19 at Rattlesnake Camp Road. Our entrance is shared with the Chassahowitzka Wildlife Management Area Entrance (FREE ENTRANCE FOR NJOY SPIRITS DISTILLERY VISITORS! ).

Once you arrive at the Chassahowitzka Wildlife Management Area Entrance, follow the "small signposts" to NJoy Spirits Distillery – Goff Ranch, a short and beautiful 15-minute drive south to Goff Ranch, home of NJoy Spirits Distillery, or tap the tab labeled CHASSAHOWITZKA WILDLIFE MANAGEMENT AREA below and Waze will guide you right to our parking lot.

The FREE WAZE app (Download Apple iOS App | Download Google Play Store App) will take you directly to NJoy Spirits Distillery. In the "Where to" Waze App field, just type in "NJoy Spirits Distillery".

Google Maps, Apple Maps, and most In-Car Navigation systems will give you incorrect directions, taking you to a Private Residential Entrance located at GLEN LAKES BLVD, which you CAN NOT USE to get to NJoy Spirits Distillery.

Tap the tab below located closest to your starting location to open up the Waze app on your phone's browser for Accurate Directions.
Beautiful location! Informative tour, good spirits. Great way to spend a Sunday.
Kind people! Beautiful property… great drinks
What a cool place!! Like an oasis in the woods. Super friendly staff, great service, and great drinks.
Frank D'Ambrosio
2023-07-03
I have been to a lot of different locations but this is literally one of the most beautiful. The people are so chill. You literally feel like you're on a gorgeous ranch in the middle of nowhere with really good drinks and activities. Animals everywhere. Make sure that the car is not clean before you go or you are ready to wash it soon after... because the road there is in the middle of the preserve.
Absolutely an amazing place to visit. The grounds are beautiful and the staff are just as beautiful loving and caring as can be. They are always having some sort of event going on and even if there isn't it's still an amazing place to visit. They have top notch service and products. You won't be disappointed!! 😎✨
Jerry Grocholski
2023-05-21
Such a cool place. Great family atmosphere, very friendly staff, very informative tour, excellent whiskey, take the tour and learn something. Hidden gem, long dirt road drive, but worth it.
Richard Blackburn
2023-05-15
Amazing place! Go out of your way to visit. Great little bar, interesting tour, great tasting, amazing Rye & Rum. Go here, you will not regret it
My family had a great time at NJoy. We played corn hole ,horse shoes had drinks and the weather was just beautiful. We will return.
NJoy Spirits Distillery
80 Acre Farm Distillery of Wild Buck Whiskey, Mermaid Rum, & Ryes in Shine Moonshine. Tour & Tasting
NJOY SPIRITS DISTILLERY – A SMALL FLORIDA BUSINESS
NJOY SPIRITS DISTILLERY – Your Florida Craft Whiskey, Rum, and Moonshine Distillery that is so much more!

Check our Events Schedule (https://NJoySpiritsDistillery/Events) and come for a visit on Saturday and Sundays (Closed M-F). Starting at 11:00 a.m., come and see all the FUN THINGS you can experience at NJoy Spirits Distillery!

2022 FL Law Change: You can now buy UNLIMITED BOTTLES of our Wild Buck Whiskey, Mermaid Rum, and Ryes-In-Shine Moonshine!
Please "Like" or "Share" Your Experience at NJoy Spirits Distillery on Social Media. This greatly helps others like you discover us!

WATERMELON MOONSHINE DAIQUIRI COCKTAIL – RYES-IN-SHINE MOONSHINE Back in the day, moonshine was made during the night; that's why they're called "Moonshiners"!Watermelon is more of a summertime snack, so let's mix these two contrasting night-day events and make a delicious…
NJOY SPIRITS DISTILLERY PRODUCTS
(Tap to View)